Ses avocats, les mêmes que ceux des sionistes juifs multimilliardaires Bronfman,

sont juifs

.

L'immense réseau satellite qui diffuse ses simagrées est dirigé par des juifs.

Ses plus importants commanditaires sont juifs.

Sa femme est juive, ses enfants ont par conséquent le droit de retour en Israël.
De l'auteur de « La guerre secrète contre les juifs »… Offert à la boutique Infowars http://infowars-shop.stores.yahoo.net/amnase.html
<iframe width= »560″ height= »315″ src= »http://www.youtube.com/embed/asLv5oqPfds » frameborder= »0″ allowfullscreen></iframe>
Les Rothschild du Nouveau Monde, ce sont les Bronfman. 
Jamie Kelso est un nationaliste blanc qui a sa propre émission de radio internet pas mal en vue. Il dit souvent qu'Alex Jones est le grand « leader du mouvement indépendant et dissident aux USA », que c'est lui qu'il faut suivre vers la victoire. Kelso a déjà été dans la scientologie, une propriété des Bronfman depuis le début des années 80…
A commencer par son équipe personnelle, les employés clés de Jones sont juifs :
Alex Jones a également une multitude d'annonceurs juifs qui le finance :
L'"Autorité gouvernante" d'Infowars LLC et le Report LLC de Jones sont aussi à l'adresse des cabinets juridiques de Schurig.
Je pense qu'Alex Jones a BIEN TROP de liens avec les juifs pour rapporter les faits 'sionistes' tels qu'ils sont réellement…
http://leschroniquesderorschach.blogspot.ca/2011/06/alex-jones-grande-gueule-la-tele-valet.html
source: http://alexjonesexposed.wordpress.com/
 ALEX JONES



Who is this man ?

Added by

Treblinka
Zionist shill with Zionist-Jewish connections
1) on his Personal Staff
Jones' Key Employees Are Rob Jacobson: Jones' cameraman. Jacobson also does film and video editing work for Alex Jones.
Aaron Dykes: He does web-mastering and video work for Jones' Websites, Infowars and Prisonplanet.
Jason Bermas: He hosts Jones' radio show, The Alex Jones Show, when Jones is on vacation.
2) on his Website Advertisers
Henri-James Tieleman: President of EcoloBlue Life & Energy.
Steve Shenk: Director of the Michael Stevens Group.
Allen L Schultz: Owner of Pre-Paid Legal Services, Inc.
3) and Linked To Time Warner President, Edgar Bronfman Jr. 
Alex Jones Quotes
« Hollywood is owned by the Arabs, and the Israelis for some
reason. But the actual financing is mainly Saudi and Jordanian and the
folks from Dubai and Qatar and a few other places and the British of
course. »
He will not « wear Nazi armbands » by criticizing Zionism or Judaism's racial/religious goals. He will not associate with the « mentally ill » who express such concern.
Jones says too much truth about Israeli and Jewish misdeeds will « radicalize »
the Tea Party movement and destroy its ability to win elections (talk
show host Alex Jones describes himself as the most influential leader of
the Patriot/Tea Party revolt, next to Rep. Ron Paul).
« What I want to say is this. I support Israel. It is their land »
« I watch these Nazi and anti-Israel groups. They're a bunch of scum. »

They [anti-Israel groups] are « weak-minded idiots » and « Israel-bashers »
Du regretté site web alexjonesexposed.wordpress.com

Alex Jones and Elizabeth Schurig
Alex Jones' Jewish Lawyer Works for the Bronfman Family
Alex Jones' Flagship Radio Station is Jewish Owned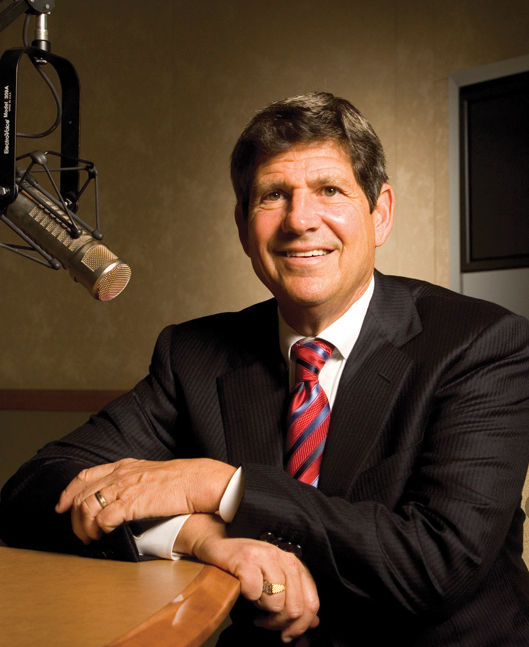 KLBJ AM
The Alex Jones Show
Alex Jones' Show is Broadcast on Jewish Run XM Radio
Alex Jones' radio show is now being broadcast on XM Radio every Saturday from 6:00pm to 9:00pm on Channel 165 – Talk Radio:
http://www.xmradio.com/onxm/index.xmc
http://www.xmradio.com/onxm/channelpage.xmc?ch=165
The president and chief content officer of Sirius XM Radio is a Jew named Scott Greenstein:
http://investor.sirius.com/governance/management.cfm
The chairman of Sirius XM Radio is a Jew named Eddy W. Hartenstein:
http://investor.sirius.com/governance/directors.cfm
Alex Jones' Advertisers and Sponsors are Jewish
ALLEN L SCHULTZ, Independent Associate
https://www.prepaidlegal.com/assocapp/Initialization?siteOwner=als
Alex Jones' Jewish Advertiser #6
http://www.raworganicvegansuperfoods.com/?p=158
Alex Jones' Jewish Advertiser #7
In depth comment:
Does he have
informative guests? Occasionally.