Allez voir son site web: www.gilad.co.uk
ses articles en anglais
et en français (De la Reine Esther à l'AIPAC)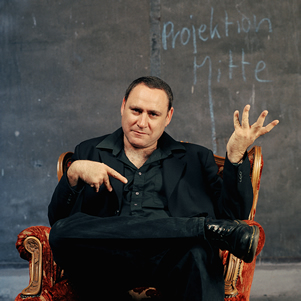 Gilad Atzmon est quasiment guéri de la pathologie Juive
Un excellent article de Gilad Atzmon qui vient soutenir notre position: « 
l'antisémitisme n'existe pas
« . Gilad est « d'origine Juive » et a tenu face à deux sionistes radicaux membres du journal anglais The Jewish Chronicle,
Nick Cohen
et
David Aaronovitch
, un discours des plus décapants à Oxford.

La conférence diffusée sur le site « Palestine Solidarité » ne manque pas de sel. I
l faut le lire en son entier
pour constater à quel point les Juifs en voie de guérison du Judaïsme sont minorisés par le Kahal et à quel point ils sont proches de nos positions (« L'antisémitisme » n'existe pas).
Tout d'abord Gilad dépeint très bien le comportement hystérique Juif que l'on retrouve chez les doctrinaires Juifs:
« Malheureusement (pour Aaronovitch), son plan a queuté : il n'y eut aucune réaction notable, dans l'assistance. Il n'y eut pas le moindre soupir de désapprobation. Et pourtant, il faut dire la vérité, Aaronovitch est un
acteur épique mélodramatique
très talentueux. Il a brillamment
sur-dramatisé mes idées
, il a magnifiquement souligné les diverses nuances des différents mots commençant par un « J ». Avant de les prononcer, il
ralentissait
, il me
fixait du regard
avec un mépris exagérément appuyé, il
gloussait
, attendant que
la foule se joigne à lui
. »
« Pour une raison qui m'échappe totalement, Aaronovitch et Cohen n'ont
pas compris
que l'Université d'
Oxford n'était pas exactement une yéshiva
. Ni non plus un territoire occupé. Ils n'ont pas compris qu'il ne leur appartenait pas, ni au Comité de la Hasbara [propagande] Israélienne, de décider qui était, ou non, autorisé à participer à un débat public. Au minimum, nos deux fomenteurs de guerres auraient du avoir l'intégrité intellectuelle minimale leur intimant de s'exclure de la vue du public, pour avoir prôné une guerre qui a entraîné un génocide. Nos deux fomenteurs de guerres auraient du avoir suffisamment d'honnêteté pour prendre conscience du fait que s'il y a de l'antisémitisme, comme ils le disent,
la cause première d'un tel phénomène ne peut être qu'eux-mêmes
. »
Là ou la masse nous accuse d'obsession et de délire paranoïaque, Gilad Atzmon ne fait pas d'autre constat:

« Apparemment, Aaronovitch n'a pas pris conscience du fait que les gens, là, autour de lui, lisent les informations, de temps à autre. Ils lisent des choses à propos de Charles Freeman et du
lobby juif
, ils lisent des choses à propos de l'
escroc Madoff
, de
« Lord » Caisse Enregistreuse Levy
, du donateur (au parti travailliste) par délégation David Abrahams, des Amis Travaillistes d'Israël, d'
Alan Greenspan et de l'effondrement de la pyramide financière
. Les gens se rendent bien compte
qu'il y a une flopée de juifs sionistes éminents
qui se trouvent aujourd'hui
dans l'œil de pas mal de cyclones (Irak, finance, Gaza…)
Aaronovitch, qui a lui-même reconnu surveiller mes écrits depuis des années, aurait quand même dû intégrer que PERSONNE, en dehors du
ghetto juif
, ne prend ombrage de mes observations quant à
l'excessif lobbying juif et quant au pouvoir du sionisme
. Si quelque chose a changé, c'est au contraire le fait que ma dénonciation du
tribalisme politique
m'a rendu de plus en plus populaire auprès de publics de plus en plus larges. »
« Apparemment, c'est à l'évidence l'absence d'engagement éthique et d'intégrité intellectuelle qui repousse Cohen et Aaronovitch vers ce à quoi
ils appartiennent
, j'ai nommé le
cyber-ghetto cachère insulaire ségrégué
. »
« En ce qui concerne le débat public, le
tribalisme juif
, le sionisme et les préceptes néoconservateurs sont totalement indéfendables. Nous remporterons toutes les batailles intellectuelles contre ces fomenteurs de guerre, pour la simple et bonne raison que nous sommes
moraux, authentiques et cohérents
. La seule chose que nous ayons à faire, c'est survivre à leur
bourrage de crâne
et à leurs
diffamations sans fin
.

Aaronovitch ayant fini de citer mes « perles », Nick Cohen monta à la tribune. Il a parlé des
Sages de Sion
. Et, comme Aaronovitch, il s'est lamentablement planté. Il est clair que les lobbyistes sionistes croient réellement qu'en se focalisant sur un texte du XIXème siècle, ils parviendront à
détourner l'attention des puissants Sages actuels qui font du lobbying poussant à de plus en plus de conflits planétaires et de pillage biblique
. Cohen, j'imagine, doit être convaincu que tant que les Protocoles resteront vivants dans nos esprits, il sera à même de préconiser des guerres sans même que nous le remarquions. Il est sûrement cinglé. Nous le voyons, nous voyons tout ce qui se passe, et ce que nous voyons ne nous plaît pas du tout.
J'étais également prêt à admettre que certains juifs ethniques innocents sont pris au milieu de tout cela. C'est effectivement un problème grave, et je n'ai pas de réponse simple à proposer. Pourtant, je tiens à mentionner que mon épouse, mes enfants, et quelques-uns des membres de mon orchestre, qui se trouvent être d'origine juive,
n'ont jamais été confrontés à une quelconque forme d'agression antisémite
. Si nous avons relevé quelque violence, ce fut toujours, d'une manière ou d'une autre, une
violence juive contre nous
, prenant la forme de menaces de mort, de diffamations, de calomnies et de ragots.

1. Comment se fait-il que les pourfendeurs de l'antisémitisme, tels qu'Aaronovitch et Cohen, soient, comme par hasard, également compromis jusqu'au cou dans de grotesques déclarations islamophobes ?

La réponse est très simple. Ceux qui nous font des sermons sur l'antisémitisme ne sont ni des humanistes ni des universalistes ; ce ne sont que de
banals activistes tribaux
, voués à la défense des intérêts de leur groupe ethnique et exclusivement dudit groupe ethnique. Les très rares
Gentils
qui, sporadiquement,
se font les avocats
de ce discours immoral ne le font qu'exclusivement pour des raisons politiques. Dans la terminologie juive, on les appelle les «
Sabbath Goyim
» [1]. Leur seule raison d'être
est de travailler pour les juifs, et ils en sont amplement récompensés.
2. Nous avons de bonnes raisons de penser qu'Aaronovitch et Cohen savent parfaitement que les juifs
ne sont pas les descendants de gens d'origine sémitique
et qu'ils ne constituent
aucun continuum racial
. Pourquoi, alors, essaient-ils de prétendre que la négation des juifs serait motivée par des
considérations racistes
?

Encore une fois, la réponse coule de source. Le propagandiste ethnique juif ne peut
qu'inventer, tricher et diffuser des bobards
, en permanence, pour la simple raison que l'
idéologie juive
(de droite, de gauche et du centre) ne peut être défendue, ou argumentée, en termes rationnels ou éthiques. Toutes les différentes formes que prend le discours nationaliste politique juif sont
exclusivistes, suprématistes
et
racialement
connotées (bien que les juifs ne
constituent absolument pas une race
, toute forme de politique juive
est catégoriquement raciste, jusqu'à la moelle.
Il s'agit, toujours, de telle ou telle forme de club
« réservé aux seuls juifs
»).

Qu'est-ce qui fait d'Aaronovitch un
propagandiste tribal juif
? C'est, par exemple, le fait qu'il appartienne à l'
Israel Hasbara (2) Committee
, dont il est l'un des auteurs. Ce Comité israélien à la propagande (héb. Hasbara), qui liste Aaronovitch parmi ses écrivains, déclare qu'il a pour mission :

« De promouvoir
la compréhension du judaïsme et d'Israël
».

Connaissez-vous un seul goy qui soit engagé dans la « promotion » du judaïsme ET d'Israël ? Oh oui : Aaronovitch a encore à sa disposition une
piste d'entourloupe
qu'il n'a pas encore explorée. Il peut nous suggérer qu'il est, en réalité,
un « chrétien sioniste »
…

Ce qui fait d'Aaronovitch un juif n'a rien à voir ni avec son obédience religieuse ni avec sa foi. Cela n'a rien à voir avec l'ethnicité de ses parents. Cela n'a rien à voir non plus avec la forme de son pif ou le bout de son robinet. Ce qui fait d'Aaronovitch un juif, et un juif sioniste, pour être précis,
c'est son affiliation avec l'école politique nationaliste juive la plus rabique et la plus notoire
. Ce qui a fait qu'Aaronovitch a été tellement dépité et méprisé à Oxford n'avait rien à voir avec l'origine de son père. Non, ce qui était en cause, c'était en réalité
sa politique sioniste et ses tactiques sionisées
, c'était son dévouement au bourrage de crâne israélien, c'était le fait qu'il a fait du lobbying pour une guerre qui a fait, de nous tous, des criminels de guerre,
une guerre qui a abouti au génocide d'un million et demi de civils irakiens innocents. »
« Apparemment, il est
davantage un patriote israélien
qu'un patriote britannique. C'est là quelque chose que ses lecteurs, dans les colonnes du Times, doivent garder à l'esprit, lorsqu'Aaronovitch
tentera d'entraîner son pays dans un énième conflit mondial dévastateur
. »
Publié par Résistance Européenne à l'adresse 08:18


Swindler's List: Zionist plunder and the Judaic Bible
Redress.cc
Sat, 05 Apr 2008 18:49 UTC
Gilad Atzmon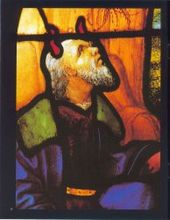 It has become common among rabid Zionists and notorious Islamophobes to quote some isolated and mistranslated verses from the Qur'an for the purpose of collectively libelling Muslims and presenting Islam as a regressive and violent belief system.
Needless to say, so far these recurring attempts have been futile if not actually counter-effective. Not a single Western politician, Zionist campaigner or neo-conservative think tank has managed to establish a comprehensive case against Islam. The reason is simple: in spite of the clear fact that some terrible atrocities have been committed in the name of Islam and in the name of jihad, these acts were performed by disparate, radicalized and isolated cells. It would seem that, in the eyes of the Western masses, it takes more than just a few random acts to undermine a humanist universal belief system and implicate its one billion followers.
In order to incriminate Islam and to discredit its believers, a broad argument is needed, a conclusive undeniable proof that would establish a continuum between a given immoral religious text, a religious infrastructure and a mass movement of worshipers who behave immorally and accordingly. In this respect, a mysterious CIA-created character that allegedly has been hiding in a cave for seven years is clearly insufficient. What we really want to see is a direct link between a so-called « Islamic Satanic verses » and an organic active collective set of worshipers who are tempted to follow these very verses and thereby perpetrate horrific acts. However, such a conclusive and comprehensive link is always missing in the Zionists' and Islamophobes' call for action.
A radical imam in London is not enough, a deliberate mistranslation of Ahmadinejad speeches won't do either. Even repetitive images of the twin towers being chewed by airliners would not provide the goods. Seemingly, time after time the ZioCon's defamation campaigns result in a backlash. Instead of incriminating Islam and Muslims, ZioCons succeed only in marginalizing themselves and exposing their true faces. Time after time, Zionists and neo-conservatives are exposed marching side-by-side with the most radical xenophobe bigots who happen to dwell among us in the West.
Since the collective incrimination of Muslims stands at the premise of neo-conservative philosophy and global Zionism, and since both Zionists and their neo-conservative twins are doing poorly on that front, I have decided to dedicate this paper to a pedagogic cause and try to help them out. I will give here a crash course in rhetoric. I will try to enlighten our foes and show them, step by step, how to establish a case based on a continuum between the holy scripture and merciless collective barbarism.
Assuming that Zionists (both Jews and Christians) as well as neo-conservatives are rather familiar with the Old Testament (as much as they are unfamiliar with the Qur'an), I will point at a relatively very short extract from the Torah. For that purpose I picked up a small biblical extract that will help us to explore the current ZioCon plundering culture in the light of the Judaic teaching and God's promise. The following verses are a part of an oratory made by Moses to his people while on their way to their « promised land »:
Listen, Israel: The Lord is our God, the Lord is one! You must love the Lord your God with your whole mind, your whole being, and all your strength. (Deuteronomy, Chapter 6: 4-5)
Considering the vast number of beings who are engaged in some relentless love seeking, I wouldn't dare criticize the Judaic God for doing the same. The Judaic God is entitled to demand the love of his chosen people. However, the Israelites' God is at least kind enough to give something in return:
Then when the Lord your God brings you to the land he promised your ancestors Abraham, Isaac and Jacob to give you – a land with large, fine cities you did not build, houses filled with choice things you did not accumulate, hewn out cisterns you did not dig, and vineyards and olive groves you did not plant – and you eat your fill. » (Deuteronomy, Chapter 6: 10-11)
On the face of it, the Old Testament verses above could stand as the most simplistic yet valid and solid proof of the existence of God. As we know, at least according to the Bible, God indeed managed to live up to his promise. He clearly brought his chosen people to the land of milk and honey and made them live in cities they didn't build and drink their water from wells they didn't dig. Clearly, the Lord did not abandon his people. A few millenniums later, the Judaic God capitalized on his might and brought the nations on their knees so they saw the light and willingly voted for the 1947 UN partition resolution. A fatal error that made it legal (rather than moral) for the new Israelite to live in cities he didn't build and drink from wells he didn't dig. Indeed, if there is a question regarding the existence of the Judaic God, the above should be enough to prove his existence.
However, it is rather obvious and very embarrassing to admit that the Judaic God, as portrayed by Moses in Deuteronomy 6:10 is an immoral, evil God. It is a God who leads his people to plunder, rob and steal. Yet, there are many ways to deal with this negative image of the Almighty. At the literary level one can suggest that the given verses are not more than just two isolated lines in a gigantic text that is well meaning and offers some fundamental universal thoughts. At the contextual level, one may suggest that it wasn't actually God himself who was talking to his chosen people but rather Moses who failed to deliver the true message of God. In other words, Moses may have « gotten it wrong » or even « made it up ». In fact, there are many other ways to save the Judaic God from being the logos behind contemporary Israeli plundering, yet it is not that easy to save the Israelites from being presented as robbers and plunderers, especially in the light of their spiritual, cultural and religious heritage. In short, it is actually impossible not to see the continuum between Deuteronomy 6:10 and the crimes against the Palestinian people that are committed by the Jewish state in the name of the Jewish people.
Seemingly, Moses, his contemporaries and their current Zionist followers were and are rather excited about the possibilities laid ahead for them in the land of milk and honey. Israel, the Jewish state, had been following Moses's call to the elements. The ethnic cleansing of the Palestinian people in 1948 makes Deuteronomy 6:10 look like a prophecy come true. On a daily basis the Israelis rob the indigenous Palestinians of their land, cities, villages, fields, orchards and wells. In fact, this robbery has never stopped for over a century.
For the last 60 years, Moses's call for theft has been put into a legal praxis. The Israeli looting of Palestinian cities, homes, fields and wells found its way into the Israeli legal system. Already in 1950-51 Israel legislators approved the « Absentee Property Law », a racially-orientated law that is there to prevent Palestinians from returning to their lands, cities and villages. A law that is there to allow the new Israelites to live in houses and cities they didn't build.
The never-ending robbery of Palestine by Israel in the name of the Jewish people establishes a devastating spiritual, ideological, cultural and, obviously, practical continuum between the Judaic Bible and the Zionist project. The crux of the matter is simple yet disturbing: Israel and Zionism are both successful political systems that put into devastating practice the plunder promised by the Judaic God in the Judaic holy scriptures.
It seems obvious: the recurring failure by Zionists and neo-conservatives to defame Islam and Muslims is actually nothing more than a banal projection. Zionists and neo-conservatives are very familiar with the different immoral teaching within the Judaic spiritual and religious heritage that matured into Zionist looting. Foolishly, they try to project it on to Islam and Muslims. After reading Moses's oratory we may have to confess that the Jewish nationalist project that is supported by the vast majority of Jewish institutions around the world is an attempt to rob the indigenous Palestinians in line with a cultural and religious heritage that is overwhelmingly documented in the Judaic Bible.
Yet we must never forget that not all Jews follow the Bible. Some are not even aware of the biblical text or its content. Some may even suggest to us that we must never forget the Bund and its progressive, secular and cosmopolitan heritage that is currently maintained by half a dozen enthusiastic Jewish Marxists around the world. Indeed, we have to admit that, out of the very few Bundists who didn't immigrate to Israel after the war, half a dozen do not agree with Israel, Zionism and the robbery of Palestine. This is certainly a reason to be cheerful. However, Bundists believe that instead of robbing Palestinians we should all get together and rob whoever is considered to be the rich, the wealthy and the strong in the name of working class revolution. Here is the Bund's call for action taken from « The Vow », the Bund's anthem:
We swear our stalwart hate persists,
Of those who rob and kill the poor:
The Tsar, the masters, capitalists.
Our vengeance will be swift and sure.
So swear together to live or die!
On the face of it, robbing the rich, confiscating their homes and grabbing their wealth is seen as an ethical act within the progressive discourse. As a young revolutionary I myself took part in some righteous parades. I was ready to grab my sword and to join the hunt for a Tsar, a capitalist or any other enemy who may cross my way. But then the inevitable happened: I grew up. I realized that such vengeance towards an entire class of wealthy goyim is no more than an extension of Moses's oratory of Deuteronomy, Chapter 6.
Robbery cannot be the way forward, whether it is Palestinians, Iraqis, world banking or even the Tsar himself that is being robbed. Robbing involves a categorical dismissal of the other. Hence, it must be premised on some inherent self-righteousness. Robbery and plunder doesn't live in peace with a deep understanding of the notion of human equality. Sadly, we have to admit that hate-ridden plunder of other people's possessions made it into the Jewish political discourse both on the left and right.
The Jewish nationalist would rob Palestine in the name of the right of self-determination, the Jewish progressive is there to rob the ruling class and even international capital in the name of world working class revolution. I better stay out of it.
It must be stated that, if neo-conservatives and Zionists are really interested in defaming Islam and Muslims, all they have to do is to provide us with an analogous extensive reading of Islam in which an alleged Satanic verse is translated into an unethical praxis performed by a substantial organized collective.
However, bearing in mind the increasing influence of the Old Testament in US political discourse due to the rise of popularity of Christian fundamentalism in America, the notion of the plundering God may help us to understand the current American conduct in Iraq and Afghanistan. In other words, the growing popularity of Old Testament teachings may help us to grasp the predatory philosophy encouraged by the perpetrators of the notorious « New American Century ».
Most importantly, within such a problematic reading of the Judaic God as presented in Deuteronomy 6:10 and its total dismissal of the other, Jesus's call to love one's neighbour comes into life. This is the exact ingredient some of us miss in Moses's oratory as reflected in Jewish political discourse and praxis. It is love of one's neighbour that we lack in contemporary Anglo-American affairs. Human brotherhood is what we miss in Jewish nationalism, both right and left. Were the Zionists open to the notion of brotherhood, they would have been empathic with regard to the Palestinian right of return. Were Jewish Marxists and cosmopolitans open to the notion of brotherhood, they would have given up on their unique, exclusive banners and become ordinary human beings like the rest of us.
Comment: Paraphrasing Douglas Reed, in his epilogue to The Controversy of Zion, written in 1956:

The ultimate goal is Global Pathocracy, the embodiment of the destructive principle… to be achieved through the convergent, destructive forces of revolutionary-Communism and revolutionary-Zionism.

[…]

Using these two instruments to incite nations against each other – revolution from below through deception of the mass mind with infectious propaganda, and the corruption of governments from above through bribery and blackmail, Pathocracy has come far towards success in its fantastic ambition of achieving world domination.