trouvé sur le blog de Michael Hoffman
Monday, March 30, 2009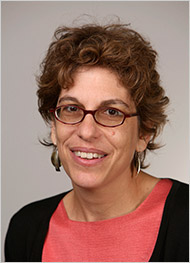 Susan Chira
, is the chief Foreign Editor of the flagship Zionist newspaper,
The New York Times
.
Previously, she was the editor of the « Week in Review » section at The Times, after having served as deputy foreign editor of the newspaper since February 1997. Prior to that, she served in a variety of reporting positions including national education correspondent, correspondent for the newspaper in Tokyo from October 1984 until February 1989, metropolitan reporter in the Albany and Stamford bureaus, and reporter for the Business Day section. Ms. Chira joined The Times as a trainee on the metropolitan desk in 1981 and was promoted to reporter in July 1982. Ms. Chira received a B.A. degree in history and East Asian studies from Harvard University. As an undergraduate, she was a reporter and later president of The Harvard Crimson.
Ms. Chira is married to Michael Shapiro, a professor of journalism at the Columbia University School of Journalism.
***
This is one in a continuing series of reports on New York Times personnel. Previous entries have included Jill Abramson and Laurie Goodstein; also Constance Rosenblum and Molly Birnbaum. Also: Karen W. Arenson and Isabel Kershner and Alissa J. Rubin and Sharon Waxman.
Andrew Rosenthal controls the editorial page.
Arthur Sulzberger Jr

.
representing the Sulzberger family, is the controlling stockholder of the
New York
Times
.
Copyright© Michael Hoffman. All Rights Reserved.
Monday, April 06, 2009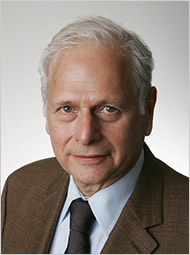 Martin Gottlieb
is in charge of the « global edition » of
The New York Times
, with responsibility for
The International Herald Tribune
.
Previously he served as associate managing editor of
The Times
in charge of the weekend editions. He has also been editor-in-chief of
The Village Voice
and managing editor of T
he New York Daily News
.
This is one in a continuing series of reports on New York Times personnel.
Selon le NY Times, il faut « éduquer » le Hamas