Israël pourrait faire face à des accusations de crimes de guerre pour son « opération » menée à Gaza en janvier dernier.
Offensive à Gaza: Crime de guerre?
(Source: Radio-Canada) Un expert de l'ONU demande une enquête sur l'offensive d'Israël contre la bande de Gaza en janvier dernier, affirmant qu'il y a des raisons de conclure à un « crime de guerre de la plus grande ampleur ».


Pour éviter de se trouver sur le banc des accusés, Israël prépare déjà la guerre totale avec ses voisins.
Presstv : Commander confirms Netanyahu war plans
Israel is preparing for all-out war on multiple fronts that include Iran, Syria and Lebanon, a senior military commander claims.

Entre temps, le Hamas s'est procuré l'arme ayant permis au Hezbollah de vaincre Israël
Pour qui sonne le glas?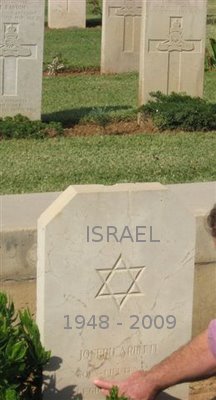 Cette modeste pierre tombale est tout ce que nous avons pu nous permettre. Cela a été très difficile de trouver des amis pour la payer.
Une plainte pour crimes de guerre contre Israël sera déposée en Norvège
La majorité des pays dans le monde considère le Hamas comme un parti politique légitime
Olmert: « La conférence de l'ONU sur le racisme est organisée par des racistes »