Jewish Telegraphic Agency / JTA
Wednesday 25 March 2009
'Shylock' hath seen
final days in Florida law
WASHINGTON (JTA) — The Florida Senate unanimously passed legislation eliminating the term « shylock » from state law.
The words « shylock » and « shylocking » are in the text of Florida statutes dealing with loan sharks. Shylock was the Jewish moneylender in William Shakespeare's 16th-century play « The Merchant of Venice » who demanded a pound of flesh as repayment from a debtor.
State Sen. Eleanor Sobel, a Jewish Democrat who represents a district that includes Fort Lauderdale [north of Miami], said she proposed the bill to fix « the mistake that has been left by history, » according to media reports. A similar bill is working its way through the Florida House of Representatives.
– 30 –
St. Petersburg Times
Tuesday 24 March 2009
Curtain falls on 'shylock'
The Florida Senate unanimously approved Hollywood Sen. Eleanor Sobel's bill to strike the words « shylock » and « shylocking » from the state's criminal usury statutes. The word derives from Shakespeare's Shylock, the villain in The Merchant of Venice who tried to draw a « pound of flesh » for a loan.
The bill « fixes a mistake that has been left by history, » Sobel said. The bill should reach the House floor soon.
– 30 –
« Shylocking » Removed From Florida Statutes
TALLAHASSEE – Governor Charlie Crist today signed Senate Bill 813, removing the terms « shylock » and « shylocking » from Florida's laws about unlawful moneylending. The terms were introduced into Florida statutes during the 1969 legislative session.
« Today I am proud to sign legislation that honors Florida's Jewish community by removing harmful language from Florida's criminal moneylending laws, » Governor Crist said. « Harmful terms that communicate hate have no place in our society – and especially not in our laws – and the removal of this language is long overdue. »
http://swflorida.blogspot.com/2009/0…m-florida.html
Florida Senate:
BILL ANALYSIS AND
FISCAL IMPACT STATEMENT
Prepared By: The Professional Staff of the Banking and Insurance Committee
BILL: SB 318
INTRODUCER: Senator Sobel
SUBJECT: Shylocking/Loan Sharking
DATE: January 23, 2009
I. Summary:
This bill removes the terms "shylock" and "shylocking" from Florida's criminal usury/loan sharking statute under ss. 687.071 and 772.102 F.S. Additionally, this bill removes from s. 687.071 F.S., the phrase "shall be guilty of" and replaces it with the term "commits" in order to conform to language used in other areas of Florida's criminal statutes. The removal of this language will have no substantive impact on Florida law, nor will it have a fiscal impact to the state.
This bill amends the following sections of the Florida Statutes: 687.071 and 772.102.
II. Present Situation:
Section 687.071, F.S., is entitled "Criminal usury, loan sharking; shylocking." This provision defines the terms "shylock" and "shylocking" to be synonymous with the terms "loan shark" and "loan sharking" respectively. Section 687.071, F.S., includes four mentions of either "shylock" or "shylocking." In each case, the terms are used in conjunction with either the term "loan shark" or "loan sharking."
Because the terms "shylock" and "loan shark" are defined as synonyms in the definitions section, the use of both terms is repetitious and unnecessary.
The history of the term "shylock" dates back to the late 1500's when William Shakespeare wrote one of his most renowned plays, The Merchant of Venice. In this play, Shakespeare introduced a character named Shylock, a relentless loan shark who's widely remembered for demanding that his debtor pay him with a pound of flesh taken from the debtor's body. In addition to portraying the character as a usurer, Shakespeare's Shylock was also Jewish. Use of this term may reinforce longstanding anti-Semitic stereotypes.
Ils ont aussi un problème avec le personnage Fagin, le chef des voleurs dans Oliver Twist.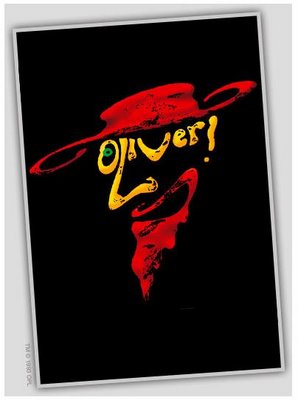 Click image, nose gets a little bigger.
The advertising logo for the new production of « Oliver! », the musical comedy based on Charles Dickens' « Oliver Twist. » Rowan Atkinson was Fagin, the hook-nosed Jew running a gang of orphan child pickpockets, but has been replaced by Omid Djalili in the West End production.
24/04/2009
Australian archbishop bans jokes about Jews
Archbishop of Adelaide Philip Wilson has told his flock they should not tell Jewish jokes.
Archbishop Wilson said Friday that Catholics must be respectful and sensitive towards Jews.
« My sense about this is, we have to be especially careful about the way that we talk about the Jewish people because of the way that they've been persecuted and treated for over a thousand years, and especially during the Holocaust in World War II, » he said.


Un juif se plaint au Carnaval de Québec d'une sculpture qu'il juge antisémite
Fest funding cut over 'anti-Semitic' play
Liverpool cuts funding for festival that includes 'anti-Semitic' play