Certains pensent que la raison pourquoi les juifs sont à ce point différents de nous serait qu'ils sont d'une autre espèce, voire d'une autre planète, d'un autre monde, tels les géants nés des Anges déchus et des filles des hommes (Genèse chap. VI)… :
Cette drôle de théorie n'est pas sans rappeler une autre tout aussi farfelue, qui parut dans le High IQ Bulletin, Philip Campbell Argyle-Smith affirme que les « Illuminati » sont appelés sur Terre des « Juifs » et que ceux-ci sont en fait des extra-terrestres de la planète Vulcain. Les vulcains seraient derrière le communisme, la franc-maçonnerie, le sionisme, etc.
—–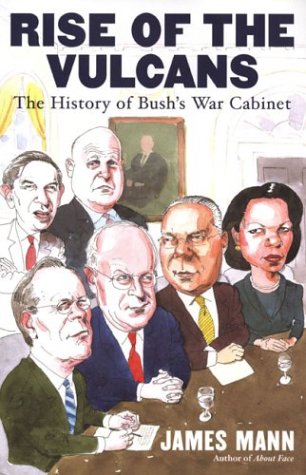 Lectures conseillées sur les niaiseries d'ovnis nazis:
Sur l'escroquerie de la mouvance David Icke qui fait de la publicité pour des gens comme Swerdlow:
Parlant de complot extraterrestre…
« To comrade Armand Hammer »
source:
Michael A. Hoffman II Revisionist History Newsletter No. 5
Hammered: The Inside Story of the Top Communist Operative Who Groomed Al Gore to Rule a Soviet America. This is the most comprehensive investigative report on Armand Hammer and Al Gore Jr. in print. Section headings include: I. KGB Asset Al Gore Sr. II. Gore, Hammer and Gadhafi. III. Learning Lenin's Iron Law of Conspiracy. IV. Operation Elders of Zion. V. Zion's Stealth Candidate. As the Clinton administration sinks under a load of scandal, all eyes are focused on his possible successor. But the skeletons in Gore's own closet may prove to be the far greater liability. $ 6.50

Armand Hammer, le « milliardaire rouge »
Les Echos n° 19728 du 11 Aout 2006 • page 11(…)Un pur opportunisteImposer ses propres règles : plus qu'une simple stratégie, une véritable seconde nature chez Armand Hammer. Rarement personnage fut autant controversé que ce capitaliste atypique, aussi familier du Kremlin que de la Maison-Blanche. Le pouvoir et la respectabilité furent ses deux véritables moteurs. Sa fascination pour le pouvoir le conduisit à tisser, notamment par le biais des échanges commerciaux, des liens très étroits avec les dirigeants des deux superpuissances, de Lénine à Gorbatchev et de Roosevelt à Reagan. Paradoxe : lui que le FBI soupçonna longtemps de financer des activités d'espionnage pour le compte de l'URSS fut un soutien indéfectible du Parti républicain américain et finança les campagnes de plusieurs présidents des États-Unis, notamment celle de Nixon. En retour, la Maison-Blanche lui confia à plusieurs reprises des missions officieuses auprès du Kremlin dans les années 1960 et 1970. En 1961, Kennedy songea même à lui pour une mission de bons offices auprès de Khrouchtchev après l'affaire de l'avion-espion U2.
Ces missions-là, Armand Hammer les assuma avec délices. Elles lui permirent de s'acheter une respectabilité, l'autre grande obsession de sa vie. Pour y parvenir, il ne recula devant rien. A la fin des années 1980 ainsi, il chercha désespérément à se faire attribuer le prix Nobel de la paix, faisant d'énormes dons aux anciens lauréats et aux grands sponsors princiers du prix et consacrant une grande partie de sa fortune à la recherche contre le cancer. En vain : le jury lui préféra le dalaï-lama. Dans ses relations avec les grands de ce monde comme dans ses affaires, Armand Hammer agit en fait le plus souvent par pur opportunisme.
Un art dans lequel il était, depuis longtemps, passé maître ! Très précisément depuis ce jour de 1919 où il avait pris en main l'Allied Drug, la petite société de produits pharmaceutiques et de droguerie fondée par son père, Julius. Julius : un personnage lui-même surprenant. Issu d'une famille juive russe émigrée aux Etats-Unis à la fin du XIXe siècle, socialiste dans l'âme, pilier des congrès de l'Internationale socialiste où il a rencontré Lénine, ce médecin de formation a été l'un des fondateurs, en 1919, du Parti communiste des Etats-Unis, ce qui lui valut des ennuis avec le FBI. Cette même année 1919, celui-ci lui a d'ailleurs mis sur le dos une mauvaise affaire qui l'a expédié au bagne pour quelques années : le décès brutal de l'une de ses patientes, épouse d'un ancien haut fonctionnaire du tsar réfugié en Amérique. Un beau prétexte pour le faire tomber… et qui a eu pour effet de propulser Armand, alors âgé de vingt et un ans et tout juste diplômé de la faculté de médecine de Columbia, à la tête de la petite affaire familiale. Les affaires, Hammer ne va désormais vivre que pour elles. De l'alcool aux oeuvres d'art en passant par le blé, le pétrole, l'automobile et les engrais, il touchera à presque tout, gagnant à chaque fois beaucoup d'argent.
Car l'homme a la bosse du commerce, et aucun scrupule ! Il le démontre dès 1919 en relançant l'Allied Drug qui végète depuis des années. Sa recette est simple : une banale teinture à base d'alcool de gingembre. Malin, Hammer a tout de suite vu le parti qu'il pouvait tirer de ce produit : en pleine prohibition, les Américains sont en effet prêts à boire n'importe quoi pourvu qu'il y ait de l'alcool ! Va donc pour la teinture de gingembre… Hammer en vend des quantités astronomiques, en toute légalité, encaissant au passage de confortables bénéfices. Lorsque les autorités s'aperçoivent du subterfuge et interdisent le produit, il est trop tard. Hammer a les poches pleines et un nouveau projet en tête : l'URSS.
Armand Hammer y arrive en 1921, puissamment aidé par le nom et les réseaux de son père et suivi à la trace par le FBI. La raison exacte de sa venue reste, encore aujourd'hui, un mystère. Officiellement, il est en URSS pour aider le gouvernement à combattre le typhus. Mais, selon certains, il aurait accepté, au cours de ce voyage, de travailler pour la Tcheka _ futur KGB _ et de financer, via la société Allied Drug, des activités d'espionnage aux États-Unis. Communiste, le jeune homme ne l'est pourtant pas et ne le sera jamais. Mais c'est un pur opportuniste. Sans doute a-t-il compris que la Russie, désertée par les compagnies occidentales, offrait aux plus audacieux d'immenses possibilités de développement.
Du troc avec Moscou
Il profite de son séjour pour proposer aux Soviétiques un vaste système de troc : du grain américain contre des fourrures, du bois, du caviar et des pierres précieuses russes. La proposition est transmise par d'anciens intimes de Julius Hammer à Lénine en personne. En souvenir de Julius et parce qu'il a grand besoin de donner un peu d'air à l'économie russe, celui-ci s'empresse d'accepter.
Armand Hammer va se consacrer à ce négoce bien particulier jusqu'en 1929, dégageant de très gros bénéfices. Familier de Lénine qu'il rencontre régulièrement, logé au coeur de Moscou dans une somptueuse villa, Armand Hammer obtient de Lénine l'exclusivité des échanges avec l'URSS. L'instrument de sa fortune est l'Allied American Corporation, créée en 1922. Sur chaque chargement de blé, l'entreprise touche une commission de 10 % à laquelle s'ajoutent les profits réalisés sur la revente des produits russes. Et ce n'est pas tout ! Forte de son monopole, l'Allied American Corporation devient le représentant unique en URSS d'une trentaine de sociétés américaines, dont Ford. Sur place, la société jouit de privilèges exceptionnels : ses collaborateurs, tous américains, peuvent se déplacer librement, des entrepôts lui sont alloués à titre gracieux et des hommes armés gardent les mines d'amiante de l'Oural dont Armand Hammer a obtenu la concession. Autant d'avantages qui renforcent les soupçons de collusion entre l'homme d'affaires et la Tcheka. Le FBI en est en tout cas convaincu, mais ne parviendra pas à en réunir les preuves…
En 1929, l'arrivée de Staline au pouvoir met un terme à ces fructueuses entreprises. Privé de ses concessions mais largement dédommagé, Armand Hammer quitte l'URSS en 1930 _ il n'y reviendra qu'en 1961 _ et regagne les Etats-Unis. Dans ses bagages, un nouveau « business » : celui des objets d'art russes. Depuis 1921, l'homme d'affaires s'est en effet constitué une somptueuse collection, rachetant à bas prix meubles, bibelots, bijoux et tableaux venus des anciens palais tsaristes. Elle lui permet d'ouvrir à New York sa propre galerie et de se livrer à un fructueux commerce. Armand Hammer y gagne, une fois de plus, beaucoup d'argent. En 1933, avec la levée de la prohibition, il l'investit massivement dans le secteur de l'alcool, reprenant plusieurs distilleries et les fusionnant au sein du groupe United Distillers, l'un des géants du secteur aux Etats-Unis. A moins de quarante ans, Armand Hammer est désormais un industriel en vue aux Etats-Unis.
Mais l'homme jouit d'une réputation exécrable. Le passé sulfureux de son père, ses contacts avec Lénine, l'argent gagné en URSS, sans parler de sa vie privée _ il est déjà divorcé deux fois _, en font un homme peu recommandable. Décidé à lisser son profil et à se créer d'utiles réseaux, Armand Hammer se livre, dans les années 1930, à une offensive de charme auprès de l'administration Roosevelt. L'homme lige d'Armand Hammer est alors Albert Gore _ le père d'Al Gore, futur vice-président de Bill Clinton _ dont il a financé l'élection à la Chambre des représentants et qui lui sert de faire-valoir auprès de la Maison-Blanche. Gore émargera chez Armand Hammer pendant des années. Par son intermédiaire, l'homme d'affaires parvient à nouer de précieux contacts dans les cercles dirigeants de Washington avant de s'imposer comme un généreux donateur du Parti républicain.
C'est en 1956 qu'Armand Hammer fait son entrée dans le secteur du pétrole. Comme toujours, l'homme d'affaires agit au départ par pur opportunisme : pour des raisons fiscales, il recherche en effet un placement financier. Ce sera l'Occidental Petroleum. Créée en 1920 pour exploiter du pétrole en Californie, cette compagnie pétrolière connaît alors de grosses difficultés financières. Hammer attache si peu d'importance à son investissement qu'il n'y injecte au départ que 100.000 dollars, dont la moitié apportée par sa troisième épouse. Mais lorsque l'Occidental met à jour un très gros gisement en Californie un an plus tard, il change ses plans. Sentant la bonne affaire, il rachète la majorité des parts et prend la tête de la compagnie. Il la dirigera en personne jusqu'à sa mort en 1990, à l'âge de quatre-vingt-douze ans…(…)
Tristan Gaston-Breton
Historien d'entreprises (tgbheeasynet.fr) Retrouvez notre série La saga de l'or noir sur http://www.lesechos.fr/dossiers
Famous folks connected to the Council of Nine include Al Gore and Star Trek creator, Gene Roddenbury.
http://www.wariscrime.com/2008/10/07/news/illuminati-advertising-the-religion-of-the-new-world-order/
…This is a conspiracy of enormous proportions, so successful that it is impossible to pinpoint any one person or group as the real controllers, although we have catalogued those they use. We have seen how the Nine's circle were and are supported by very wealthy people, such as

Barbara Bronfman

and Joyce Petschek, but it is unlikely that they are in on the secret; they are too easily identified.

http://www.cassiopaea.org/cass/stargate.htm

(Rappelons que le programme de contrôle mental MK-Ultra a été instigué par le médecin juif Sidney Gottlieb à l'initiative du directeur de la CIA James Jesus Angleton, un loyaliste d'Israel).
Écoutez Puharich discuter des « Neufs » (The NINE) qu'il a « rencontrés » grâce au plieur de cuillères Uri Geller (agent du Mossad!) en Israël.


Manifestement, les « Neufs » n'aiment pas les musulmans…
(source:http://www.redicecreations.com/article.php?id=584)
Le juif James Hurtak, rabbin autoproclamé, a des connexions avec un certain Doplhin Lambert, proche des cercles d'extrême droite israélienne, qui lui ont notamment permis de mener des fouilles sous le Dôme du Rocher.
…

Al Gore gagne le prix Nobel de la propagande

Bronfman et l'affaire Madoff – Bronfman-disinfo inside the Truth movement

Nous sommes influencés à notre insu, surtout en Amérique (rapports entre le « double » et les technologies de contrôle de l'esprit)

Les arrières-plans occultes de l'américanisation du monde

La théorie du complot reptilien extra-terrestre de David Icke est-elle anti-juive?

La réincarnation à la sauce matérialiste-hollywoodienne ou hébraïque, au secours du Shoa-business et des forces anti-christiques
La science et le futur de la torture

La liberté de croire menacée en France par la chasse aux sorcières « anti-sectes » (tout cela empeste Cointelpro-Mossad)

Conférences Macy et nouvel ordre mondial: de la lutte à l'antisémitisme aux réseaux cybernétiques
Sur la scientologie:

L'escroc Mark Weber, qui a subverti l'IHR avec ses alliés scientologues, doit céder la direction de l'Institute for Historical Review
Le conseiller-stratégiste clé de Palin est une figure importante au sein d'une organisation tentaculaire contrôlée par les Bronfman: la scientologie
Audio de Michael Jackson, attaqué par une secte tentaculaire juive et scientologique
Le vaillant docteur Hamer contre la pieuvre de la Sciento-Mossad-ologie