Is Pakistan the Next Evil Doer?
Veterans Today
Mon, 03 May 2010 17:51 EDT
Jeff Gates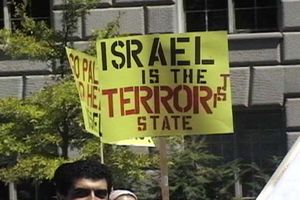 Who was surprised to find Pakistan associated with a « significant terrorist event » in New York? Was anyone surprised that this « car bomb » incident occurred in the same city as the last significant event? Or that news reports promptly featured the Taliban of Pakistan?
Who labeled it a significant terrorist event? A « security analyst » with IntelCenter. Visit the site and remember the old adage: Best Story Wins.
Was this a genuine terrorist event? Or was this an agent provocateur operation meant to freshen up a stale storyline: the Global War on Terrorism?
Remember the « Christmas Day Bomber »? Were you surprised to find that « significant terrorist event » was an Israeli operation? Or have you not yet realized its source? See Christmas Day Crotch Bomber Tied to Israel, FBI
Was anyone surprised at the post-event surge in the market value of firms that produce body-scanning equipment? Or that Israel is an industry leader?
Who was surprised to learn that the industry is represented by the law firm of former Homeland Security chief Michael Chertoff?
Read More…

Times Square bomb hoax, Israeli intel group shows its hand



Gordon Duff
Veterans Today
Sun, 02 May 2010 13:54 EDT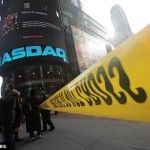 Who would have believed it? Only days after a warning of an Israeli « false flag » bombing against the US « in the works » a massive car bomb is discovered in Time Square! Better yet, though no intelligence organization in the world could discover anyone claiming responsibility for this embarrassing failure, SITE Intelligence, a group rumored as the « voice of the Mossad » has placed the blame on the Pakistani Taliban.
This is the same group that has come up with numerous bin Laden « audio » tapes, seemingly, though tiny and nearly totally unstaffed, whenever it is convenient for Israel to point a finger at someone, magically Site Intelligence, run by former IDF soldier Rita Katz, whose father was executed as a spy by Saddam Hussein, makes another « unbelievable » intelligence find.
Site Intelligence finds are not only timely for Israel, when the world is focused on claims they have been planning a 'dirty bomb' attack to send the US to war against Iran, but always tend to support mysterious organizations run from the caves of the Afghanistan/Pakistan border region. [url=http://www.sott.net/articles/show/207902-Times-Square-bomb-hoax-Israeli-intel-group-shows-its-hand](Read more…)[/url]
Comment: Private Jihad: How Rita Katz got into the business of inventing Muslim terrorists and hystericizing America
Is Israel Controlling Phony Terror News?
ISRAEL: Please, No More Bin Laden Tapes, Nobody is Buying it!
The Curious Timing of the Terrorist Attacks: It's Almost Like They're On Our Side
Times Square Bomber Linked With CIA-Controlled Terror Group
Are the bombers Al-Qaeda, the CIA or Israel?
Is the « Times Square Terrorist » more Field-based Warfare?
Times Square « Fizzler, » Israel's « Crotch Bomber » Redux