« A great mitzvah to be happy killing terrorist »
http://www.richardsilverstein.com/tikun_olam/2010/10/15/settler-rabbi-celebrates-murder-of-palestinians/
Settler Rabbi: Celebrating Murder of Palestinians 'Great Mitzvah'
You may remember during the 1991 Iraq war that Saddam launched several SCUDs which hit Tel Aviv and killed an Israeli. There was dancing on the rooftops in the West Bank. Israelis were aghast and used that for years as an indignant proof of the brutishness of the Palestinian national movement. Now picture this, Palestinian militants murder four Jewish settlers from the most extremist of all settler groups. In the ensuing days, the IDF hunts down those it alleges to have planned and executed the attack and mows them down, in at least one instance killing a sleeping man in his bed. No proof ever offered. None needed. No trial, of course because this is justice-IDF style.
The result: a Simchat Torah style settler celebration of cold-blooded murder replete with dancing, joy, smiles, abundant feasting, etc. The poster begins with a verse from Psalms 58:10 expressing joy in vengeance:
The righteous man will be joyful when he sees they are avenged,
The soles of his feet washed in the blood of evil [doer].
Is this ghoulishness Judaism? Is my religion one that bathes in the blood of its enemies? God forbid. It reminds me more of Nosferatu or Lady Macbeth bathing in the blood of her enemies.
An article in the settler publication, S'rugim, notes that Rabbi Ben Tzion Mutzafi declares that it is "permissible to celebrate the death of terrorists." Not Israeli terrorists of course. Only the bestial non-Jewish kind. He adds: "On the contrary it is a great mitzvah" because a Biblical verse says that "there is joy in the destruction of evildoers."
The poster concludes by calling on all of the Jewish people to arise to the Temple Mount, which carries with it the implicit call to rebuild the Holy Temple and destroy the Muslim holy places there: a tacit call for holy war against Islam.
Seven Knesset members are listed as endorsing and attending this bacchanalia of blood even including a member of Kadima, Yulia Berkovitch.
If Palestinians were brutes for dancing over the death of an Israeli then the settlers are equally beastly for their antics. Apparently, these faux Jews have forgotten the Midrash in which God silences His angels when they celebrate at the drowning of Pharoah's army in the Red Sea:
My creatures are drowning in the sea and you rejoice?"
Yariv Oppenheimer also points to this wonderful verse from Proverbs 24:17:
בנפול אוייבך אל תשמח ("Do not rejoice when your enemies fall.")
To these disgusting excuses for Jews, Palestinians are not human. Which of course justifies any Palestinian militant who sees Jews as less than human.
A bruch on all of 'em, I say. H/t Ofer Neiman.
ShareThis
Related posts:
Related posts brought to you by Yet Another Related Posts Plugin.
Tags: ben zion motzpi, hebron killings, idf targeted killing, midrash, settlers celebrate killing palestinians, west-bank
<iframe width= »420″ height= »315″ src= »https://www.youtube.com/embed/B6xdsaKQmP8″ frameborder= »0″ allowfullscreen></iframe>
VIDEO – L'ancien testament un précis de génocide
Settler Rabbi: Celebrating Murder of Palestinians 'Great Mitzvah'
Yosef: Gentiles exist only to serve Jews According to Rabbi, the lives of non-Jews in Israel are safeguarded by divinity, to prevent losses to Jews.
NON-WISDOM FROM THE TALMUD … LIKE THE DONKEY, NON-JEWS WERE CREATED TO SERVE JEWS
Ouvrages recommandés:
Reckless Rites: Purim and the Legacy of Jewish Violence – (intro-pdf), by Eliott Horowitz (Princeton University Press)
The Zionist Plan for the Middle East (translated by Israel Shahak), based on A Strategy for Israel in the Nineteen Eighties by O. Yinon
The Zionist Terror Network: The Zionist Terror Network: Background and Operation of the Jewish Defense League and Other Criminal Zionist Groups, by Michael A. Hoffman for the Institute for Historical Review (IHR)
Israel's Sacred Terrorism, by Livia Rokach
Jewish Fundamentalism in Israel, by Israel Shahak & Norton Mezvinsky
Histoire juive, religion juive, par Israël Shahak
Waters Flowing Eastward, by Paquita de Shishmareff (« L. Fry »)
A Comprehensive History of Zionist Crimes, by Poseidon
The Ultimate World Order, as Pictured in « The Jewish Utopia », by R. H. Williams
The Golem, A World Held Hostage – Israel's Nuclear Hell Bomb, by Michael Collins Piper
The Samson Option:Israel's Nuclear Arsenal and American Foreign Policy, by Seymour Hersh
The Third Temple's Holy of Holies: Israel's Nuclear Weapons, by W.D. Farr et al.
Sur ce blog:
« Les Palestiniens et leur gouvernement doivent périr », déclare un rabbin orthodoxe israélien influent
Le militaire qui a vidé son chargeur sur une écolière palestinienne jugé non-coupable
Au tour des colons fanatiques israéliens de brûler le Coran
Le responsable des crimes de guerre à Gaza en 2009 vient d'être nommé à la tête de Tsahal
Le début d'un vaste mouvement de boycott contre l'état génocidaire occupant illégalement la Palestine
Confirmation du rôle des juifs américains dans l'exportation du terrorisme, notamment en Palestine
Nouveaux robots tueurs d'Israël: l'ONU inquiet
Checkpoint: la tragédie palestinienne
Sénateur Schumer: « Il faut étrangler économiquement » la Palestine car « ils ne croient pas en la Torah »
Le rabbin Shapira, auteur d'un livre qui approuve le meurtre des non-juifs, est soutenu par une douzaine de rabbins israéliens importants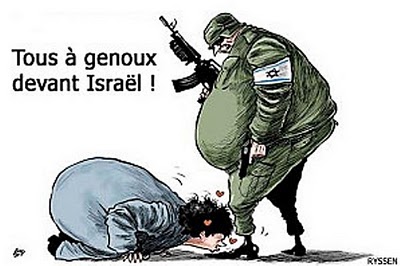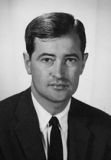 « Si Satan lui même avec son ingéniosité diabolique, avait voulu créer
une force de désintégration permanente et de destruction des nations;
Il n'aurait pas mieux fait que d'inventer les Juifs. »
Willis Carto.