The Piper Report Aug 6, 2014


MCP returns to continue his previous discussion involving the little-known anti-Zionist machinations of Joseph Stalin.
Listen here

The Piper Report Aug 4, 2014


MCP returns to discuss the latest Judaic bloodbath in Gaza, as well eas a fascinating read of an essay describing how Stalinism's early aim was the destruction of Zionism.
Listen here

The Piper Report March 28, 2014
Vladimir Putin and Russia being subjected to the same Neo-con buildup for destruction as Saddam Hussein and Iraq were back in 1991, and by the same people.
The Piper Report March 21, 2014
The Piper Report March 19, 2014
'The Passion of Vladimir Putin'–the agenda to destroy yet another fighter against the NWO.
We are joined by the one and only Michael Collins Piper
Excerpt–
The Piper Report March 15, 2014
Posted by editor in Mark Dankof's America Archives, Michael Collins Piper archives, The Ugly Truth Podcast on March 11, 2014
Excerpt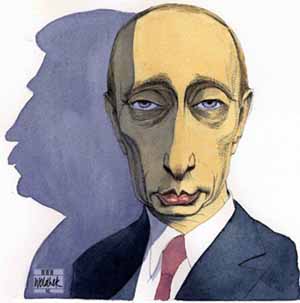 Palin–Only a 'credible nuclear threat' can contain Russia
Sarah Palin's advice to Barack Obama: 'Stop Putin with nukes
Israeli Defense Minister: U.S. Is Projecting 'Weakness' La faute d'Obama qui est pas assez « faucon » à leur goût!
U.S. says disappointed at no apology from Israeli defense chief In a lecture at Tel Aviv University, Yaalon said Israel could not rely on its main ally to take the lead in confronting Iran over its nuclear program. He also pointed at the Ukraine crisis as an example of Washington « showing weakness.
NEOCON BOLTON on Ukraine: Obama is weak, feckless; American influence is slipping away and we will pay the price for this
On voit que Obama ne suit pas précisément le plan des néocons fanatiques d'Israel, ça fait longtemps qu'il se les a mis à dos…
McCain at AIPAC conference–Crimea Crisis Caused by 'Obama Fecklessness'
Expert likens possible Putin action on Ukraine to Hitler's 1938 move on Czechoslovakia
Hillary Clinton: Playing a Dog-Eared "Hitler" Card
Go easy on the Hitler mentions: Mallick
Stalin: The Enduring Legacy considers the 'Man of Steel' in a manner that will outrage dogmatists of both Left and Right. Stalinist Russia is reassessed as a state that transcended Marxism, and proceeded on a nationalist and imperial path rather than as the citadel of 'world revolution'. Stalin reversed many early Bolshevik policies re-instituting, for example, the traditional family. He abolished the Communist International, championed 'realism' in the arts and rejected post-1945 US plans for a 'new world order'. Despite so-called 'de-Stalinization' after his death, the Soviet bloc continued to oppose globalism, as does Putin's Russia. Stalin: The Enduring Legacy, examines the anti-Marxist character of Stalinism, the legitimacy of the Moscow Trials against the 'Old Bolsheviks', the origins of the Cold War, the development of Trotskyism as a tool of US foreign policy, the question of Stalin's murder, and the relevance of Russia to the future of world power politics. 'Dr. Bolton's book Stalin: The Enduring Legacy is a major contribution to the proper understanding of Russian, as well as American, politics and society in the twentieth century. It brushes aside the anti-Stalinist biases of the Trotskyist American chroniclers of this historical period to reveal the unquestionable integrity of Stalin as a nationalist leader. At the same time, it highlights the vital differences between the Russian national character rooted in the soil and history of Russia, and its opposite,the rootless Jewish cosmopolitanism that Trotskyist Marxism sought to impose on the Russians – as well as on the rest of the world'. – Dr Alexander Jacob
Later Communism totalitarian and oppressive? 'It was best time of my life' says Hungarian
FRANCIS PARKER YOCKEY: STALIN'S FASCIST ADVOCATE
Summary:  While it is generally held that between Fascism and post-Leninist USSR there is an ideological divide that cannot be bridged, not all Fascists and even neo-nazis upheld the conventional anti-Soviet position. Certain types of fascist contended that the elimination of Trotsky by Stalin was the first sign that the USSR was changing direction from what they saw as 'Jewish bolshevism' (sic) into a type of collectivist Russian imperialism which had adapted the symbols and rhetoric of Communism for its own national – as opposed to international – purposes. They pointed to the destruction by Stalin of the Comintern, the purging of many of the old Bolshevik veterans, and the call for 'socialism in one country' as distinct from international proletarian revolution. Foreign communist parties became instruments of Soviet foreign policy and espionage rather than organs for fomenting revolution. One eccentric and very active figure in the immediate post-war period, until his death in 1960 was the American, Francis Parker Yockey. His belief that the USA was the principal enemy of European culture brought him to a conclusion that the USSR could be used by those who wished to see occupied Europe 'liberated' (sic) from foreign influences. This unorthodox perspective, from the viewpoint of the 'Right', got surprisingly wide support among veteran hitherto anti-communist activists, including neo-nazis and neo-fascists such as Maj. Gen. Otto Remer in Germany. Such German extreme Rightist veterans, having fought the USSR, saw no reason why Germany should now align itself against the USSR as a subordinate of the USA during the Cold War. This essay examines the development of the pro-Soviet outlook of one of this faction's most active and philosophical exponents, Yockey. The attitude is again gaining interest among certain extreme Right factions, including the Western admirers of Russian academic Alexander Dugin.
Key words: America, anti-Semitism, Bolshevism, USSR, Europe, Fascism, Israel, Russia, Stalin, Trotsky, world government, Yockey, Zionism.
Yockey and Russia  By Dr K R Bolton
La « fascisation » de la démocratie et le fascisme post-hitlérien. Le cas Francis Parker Yockey
The Yockey-Thompson Campaign against Post-War Vengeance By Kerry R. Bolton
Stalin's German-Nationalist Party By Kerry R. Bolton
Zyuganov Communists Continue Stalin's Fight Against "Rootless Cosmopolitanism" By Kerry R. Bolton
America's 'World Revolution': Neo-Trotskyist Foundations of U.S. Foreign Policy By Kerry R. Bolton
Modern art was CIA 'weapon' in Cold War?
Le conflit de Staline avec les juifs par Kerry Bolton
Václav Havel: The "Inner Enemy" by Kerry Bolton
(…)The program of Kulturkampf against the Soviet bloc can be traced to Trotsky, always a very handy tool for international finance. In 1938 André Breton,[13] Mexican communist muralist Diego Rivera,[14] and Leon Trotsky issued a manifesto entitled Towards a Free Revolutionary Art.[15] The manifesto was published in the Autumn 1938 issue of The Partisan Review, a magazine that was of significance in the Cold War-Trotskyite offensive. Trotsky, according to Breton, had actually written the Manifesto, which states:
The criterion for art given here by Trotsky seems more of the nature of the anarchism of Breton and of the future New Left than of the collectivist nature of Marxism. F. Chernov, whose important statement on the arts from a Stalinist viewpoint will be considered below, was to refer to such art as "nihilism."
Stalin's Fight Against International Communism by Kerry Bolton
This is the first chapter of Kerry Bolton's new book Stalin: The Enduring Legacy (London: Black House Publishing, 2012). The chapter is being reprinted as formatted in the book. Counter-Currents will also run a review of the book, which I highly recommend. 
Socialism, Revolution and Capitalist Dialectics by Kerry R Bolton, May 4, 2010
(…)Capitalism thus is an essential phase in the Marxist dialectic of historical progression towards communism. Where capitalism does not at first exist, this is seen as a hindrance rather than as a benefit to the development of socialism. The Marxist premise was that socialism must proceed from a capitalist economy.
Hence Marx wrote in The Communist Manifesto:
National differences and antagonisms between peoples are daily more and more vanishing, owing to the development of the bourgeoisie, to freedom of commerce, to the world market, to uniformity in the modern of production and in the conditions of life corresponding thereto. The supremacy of the proletariat will cause them to vanish faster.[3]
Marx further stated:
Generally speaking, the protectionist system today is conservative, whereas the Free Trade system has a destructive effect. It destroys the former nationalities, and renders the contrasts between workers and middle class more acute. In a word, the Free Trade system is precipitating the social revolution. And only in this revolutionary sense do I vote for Free Trade.[4]
In Marx's own day, he saw the then dominant and newly emerging Free Trade School as part of a necessary dialectical process of history that makes more acute the antagonism between the classes, internationalizes the proletariat and indeed as "precipitating the social revolution."
Lenin instituted the New Economic Policy for the purpose of bringing Russia, hitherto still undeveloped industrially, into the stage of industrial development required as the prerequisite for building socialism, and opened the new Soviet state to foreign capital.[5] Today, the Chinese leadership can rationalize capitalist economic innovations on the basis that China must first develop a certain economic phase before proceeding to a fuller socialist economy. Vietnam at the moment, after having spent much of its history fighting for sovereignty against foreign domination, whether it be that of ancient China, or colonial France, or the American presence, now succumbs to the global economic development model and has entered the world economy, subjecting herself to World Bank and International Monetary Fund "guidance" and "advice", and having 42% of its GDP serving debt, which the World Bank assures us is an acceptable debt level.[6] Here again Vietnam's leadership is within the Marxian dialectical framework of building its economy through capitalist structures and debt as a prelude to socialism and ultimately to communism, assuming that a state once becoming part of the international financial structure can ever remove itself.
Capitalism and Dialectics
What is not generally recognized is that capitalism also has a dialectical approach to history. In this dialectical capitalism, the synthesis that is supposed to emerge is a "Brave New World" centralized world economy controlled not by commissars and a politburo but by technocrats and boards of directors. A strategy of dialectics means backing movements in the short term to achieve quite different, even opposite goals, in the long term. Hence the rationale behind capitalists supporting socialist and even communist movements, as will be shown. As stated above H. G. Wells opined—approvingly—at the time of the Bolshevik Revolution that Big Business and communism are both paths to the same end—"Collectivism." The "socialistic" orientation of certain capitalists at the apex of the world economy is exemplified by a statement by the late Nelson Rockefeller of the famous capitalist dynasty: "I'm a great believer in planning. Economic, social, political, military, total world planning."[7]
In terms of having backed socialism and other forms of social revolution or revolt, the dialectics of capitalism considers that a capitalist society cannot be achieved until a rural or economically anachronistic society has gone from its peasant stage into an industrial phase. In order to achieve this sudden and enforced industrialization of a peasant or rural society, certain capitalist interests have used socialism.
The capitalist dialectic in simple terms can be seen as the mirror image of the Marxist dialectic: Marxism states that socialism cannot be achieved from a rural society until it has become industrialized by capitalism; the capitalist dialectic postulates that capitalism can be more effectively achieved if a rural society is first industrialized by the dictatorial methods of socialism.
History has shown that the capitalist dialectic has been successful: certain business interests backed or at least welcomed socialist revolutions in Russia and China to overthrow traditional peasant societies. Once socialism had been used to achieve the industrialization of those societies, the next phase of the dialectic has been to introduce privatization and globalization to the economies of the former Eastern bloc; the present phase of the dialectic, while China's economy seems to be proceeding along desired paths as part of the world economic system.(…)
Trotsky, Stalin and the Cold War: The Historic Implications and Continuing Ramifications of the Trotsky-Stalin Conflict 
(Chapter 4 from STALIN: The Enduring Legacy)
by Kerry Bolton

Editor's Note:
This is the second of two chapters on the Moscow Trials that we are reprinting from Kerry Bolton's new book Stalin: The Enduring Legacy (London: Black House Publishing, 2012). The chapters are reprinted as formatted in the book. Counter-Currents will also run a review of the book, which I highly recommend.
The Moscow Trials were symptomatic of a great divide that had occurred in Bolshevism. The alliance with Stalin during World War II had formed an assumption among US internationalists that after the Axis defeat a 'new world order' would emerge via the United Nations Organisation. This assumption was ill-founded, and the result was the Cold War. Trotskyists emerged as avid Cold Warriors dialectically concluding that the USSR represented the primary obstacle to world socialism. This essay examines the dialectical process by which major factions of Trotskyism became, in Stalinist parlance, a 'tool of foreign powers and of world capitalism.'
One of the major accusations against Trotsky and alleged Trotskyists during the Moscow Trials of 1936-1938 was that they were agents of foreign capital and foreign powers, including intelligence agencies, and were engaged in sabotage against the Soviet State. In particular, with the advent of Nazi Germany in 1933, Stalin sought to show that in the event of war, which he regarded as inevitable, the Trotskyist network in the USSR would serve as a fifth column for Germany.
The background of these trials has been examined in Chapter III.
Stalin Correct in Fundamental Accusations Against Trotskyites
What is significant is that Khrushchev did concede that Stalin was correct in his fundamental allegation that the Trotskyists, Bukharinites et al represented a faction that sought the 'restoration of capitalism and capitulation to the world bourgeoisie'. (…)
Was Stalin Jewish, and Does it Matter?
Le conflit de Staline avec les Juifs 
par Kerry R. Bolton
| | |
| --- | --- |
| | Histoire :: Europe de l'Est |
[1] Sous le IIIe Reich, les mères de famille « méritantes » étaient honorées par une décoration, que l'humour populaire qualifia de « Kaninchen Order » (« Ordre du lapin »). (NDT)

[2] Il s'agit visiblement d'une erreur de l'auteur. Georges Mandel fut ministre des Colonies de 1938 à 1940, et était effectivement le chef de file de la tendance belliciste dans l'état français ; il fut exécuté par la Milice vichyste en 1944. Les commentaires précités de la presse soviétique peuvent avoir été faits après le Pacte germano-soviétique (août 1939). Ou bien l'auteur de cet article parle bien de l'année 1952, mais a confondu Mandel avec quelqu'un d'autre. (NDT)
Article publié dans la revue néo-zélandaise « Western Destiny », N° 36, août 2004.
VIDEO – Staline et le complot des blouses blanches (en 5 parties)
« Après la création de l'Etat d'Israël, Staline commença à associer les juifs soviétiques à la conspiration capitaliste mondiale et entama une campagne d'arrestation, de déportation et d'exécution des principaux écrivains juifs. Il préparait une campagne antisémite de plus grande ampleur encore lorsqu'il mourut, en 1953.  Après la mort de Staline, le communisme prit une coloration de plus en plus ethnique, sous l'impulsion de gens qui désiraient renouer avec sa gloire passée, corrompue, selon eux, par les juifs. »

(

Le Monde

)

Jewish Groups Remember 'Jewish Anti-Fascist Committee' at Gravesite in Moscow's Donskoy Cemetery 

Preludes to 12 August 1952 and the Jewish Anti-Fascist Committee

Birobaidzan and stalin and the jews: 12 August 1952 and the Doctor's Plot in the Soviet Union

1953, la chute d'un Haman moderne (le « tyran antisémite » Staline)
Pendant le Farbrengen du repas de Pourim de 5713 (1953), il est survenu quelque chose de tout à fait exceptionnel : au début du Farbrengen, le Rabbi avait prononcé un Maamar, précédé des minutes de préparations habituelles. Puis, quelques heures plus tard, à la fin de la nuit, le visage du Rabbi a pâli puis s'est enflammé dans une expression de dévotion extrême.(…)Quelque temps plus tard, tous comprirent quand il fut dévoilé que Staline, le tyran antisémite, avait eu une embolie cérébrale cette nuit-là. Il est mort quelques jours plus tard, le 5 mars 1953…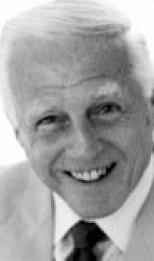 [DeWest Hooker, left]

(Signed) DeWest Hooker
INTRO TO THE BOOK THE JUDAS GOATS:
. . .In fact, the genuine American nationalists, as opposed to the "neocons" (who truly are "cons" in every sense of that word), are the modern-day heirs of a traditional American (and, ironically, largely Republican Party-based) philosophy heralded by the late Sen. Arthur Vandenberg (R-Mich.) when he affirmed: "Nationalism — not internationalism — is the indispensable bulwark of American independence."
. . .The word "nationalism" — and the general knowledge of the history surrounding the concept of nationalism — raises negative images in the minds of those people — largely educated people, largely politicized people — who bother to think about the subject.
. . .NATIONALISM: Adolf Hitler, the Third Reich, German militarism, concentration camps, six million innocent Jews — maybe as many as seven or eight million, possibly eleven million — marched off to the gas chambers, later to be incinerated in gas ovens. And don't forget Japanese kamikaze fighter pilots — and Tojo, too.
. . .The [media] lords of the global village have their own political agenda. All resist economic changes that do not support their own financial interests. Together, they exert a homogenizing power over ideas, culture and commerce that affects populations larger than any in history. Neither Caesar nor Hitler, Franklin Roosevelt nor any Pope, has commanded as much power to shape the information on which so many people depend to make decisions about everything from whom to vote for to what to eat . .
. . .Monopolistic power dominates many other industries and most of them enjoy special treatment by the government. But media giants have two enormous advantages: They control the public image of national leaders who, as a result, fear and favor the media magnates' political agendas; and they control the information and entertainment that help establish the social, political and cultural attitudes of increasingly larger populations . . .
. . .So likewise, a passionate attachment of one nation for another produces a variety of evils. Sympathy for the favorite nation, facilitating the illusion of an imaginary common interest in cases where no real common interest exists, and infusing into one the enmities of the other, betrays the former into a participation in the quarrels and wars of the latter, without adequate inducements or justifications. It also leads to concessions, to the favorite nation, of privileges denied to others, which is apt doubly to injure the nation making the concessions, by unnecessary parting with what ought to have been retained and by exciting jealousy, ill will and a disposition to retaliate in the parties from whom equal privileges are withheld; and it gives to ambitious, corrupted or deluded citizens who devote themselves to the favorite nation, facility to betray or sacrifice the interests of their own country, without odium, sometimes even with popularity; gilding with the appearances of a virtuous sense of obligation, a commendable deference for public opinion, or a laudable zeal for public good, the base or foolish compliances of ambition, corruption or infatuation.
. . .Against the insidious wiles of foreign influence (I conjure you to believe me, fellow citizens) the jealousy of a free people ought to be constantly awake; since history and experience prove that foreign influence is one of the most baneful foes of republican government. But that jealousy, to be useful, must be impartial, else it becomes the instrument of the very influence to be avoided, instead of a defense against it.

. . .Excessive partiality for one foreign nation, and excessive dislike for another, cause those whom they acuate to see danger only on one side, and serve to veil and even second the arts of influence on the other.

. . .Real patriots, who may resist the intrigues of the favorite, are liable to become suspected and odious; while its tools and dupes usurp the applause and confidence of the people, to surrender their interest.

. . .The great rule of conduct for us, in regard to foreign nations, is, in extending our commercial relations, to have with them as little political connection as possible. So far as we have already formed engagements, let them be fulfilled with perfect good faith: — Here let us stop.

. . .It is our true policy to steer clear of permanent alliance with any portion of the foreign world.
When asked to cite what issue most moves them about Buchanan, a number of [them] referred to the economic nationalism of his crusades against NAFTA and GATT. Buchanan has howled about trade pacts that benefit transnational corporations at the expense of American workers and surrender U.S. sovereignty to a not-to-be-trusted international establishment, thus melding populism of the left and right.
. . .It was in New Hampshire that Buchanan's economic populism first stirred. When he campaigned in the state in 1992, he encountered people socked by recession.

. . .Buchanan had been propelled into that race by his far-right disgust at President Bush's decision to sign a civil rights measure and to renege on the read-my-lips declaration [against new taxes]. But while trudging through the Granite State, Buchanan discovered economic dislocation — hardworking Americans hurled out of well-paying jobs. The fault, he concluded, lay with globalization and U.S. trade policies.

. . .Since then he has assailed the big banks and corporations that seek these jobs-exporting trade agreements and that finance a slew of lobbyists who guarantee that the trade deals slide through Congress. He is the only Republican contender to acknowledge and address the decline in real wages that has hit middle-income America.

. . .In doing so, Buchanan adds fresh troops to the social conservatives in his "Buchanan Brigades." Mad at the Japanese? Outraged your child can't pray in school? Buchanan is out there welding constituencies.

. . .Alone in the GOP, he attacks Washington as both the Establishment that promotes a liberal secular order and the Establishment that pushes the corporatist New World Order. Though also a fierce Catholic foot soldier in service to a conservative social and religious Establishment, Buchanan is the closest thing to a genuine populist in the 1996 race so far.
. . .In an increasingly conservative America, one political figure defiantly resists the historical tide. This man still denounces big banks and multinational corporations. Still unabashedly puts the interests of the American factory worker ahead of those of the so-called international trading system. Still refuses even to contemplate any cuts in the generosity of big middle-class spending programs like Medicare and Social Security. This man is Patrick J. Buchanan, America's last leftist . . .
. . .His campaign speeches stress arresting new themes: the imminent menace of world government, the greed of international banks, the power of tariffs to stop the deterioration in blue-collar wages, the urgency of preserving Medicare in something close to its present form.

. . .This isn't anything remotely like the conservative Republicanism of the Reagan era. What it sounds very much like instead is the militant, resentful rhetoric roared by populist Democrats from William Jennings Bryan onward. The revulsion contemporary Democrats feel for Buchanan only exposes how far that party has drifted from its own past.
. . .The important question for traditional conservative Republicans is how far Mr. Buchanan should be permitted to take the party. The success of Buchanan's 1992 campaign has already begun to redirect the Republican Party to a more restrictive position on immigration and a much harder line on affirmative action . . .

. . .Should he be welcomed or not? In 1992, many conservatives suffered excruciating difficulty in deciding . . .This time, though, the choice ought to be easier. Conservatives need to recognize that Buchanan's politics is . . . something new: a populism formed to seize the political opportunities presented by strident multiculturalism and stagnating wages for less-skilled workers . . .

. . .As things are going, it is likely only a matter of time before Buchanan himself recognizes the rapidly mounting distance between his politics and those of mainstream conservatism. His friend and fellow columnist Sam Francis, whose ideas Mr. Buchanan has increasingly echoed, has already dropped the word "conservative" outright. The danger is not so much that Buchanan will hijack conservatism as that, even after he charges out of it on is way toward some unscouted ideological destination of his own, his statist and populist ideas will seep backward into it . . .
. . .Buchanan has never shied from a fight, and neither should those Republicans who oppose him. Republicans who hold fast to the traditions of postwar conservatism that Buchanan is rejecting — small government and American global leadership — should make clear that they understand as well as Buchanan does the immense difference between his politics and theirs. He has turned his back on the fundamental convictions that have defined American conservatism for 40 years, and conservatives shouldn't be afraid to say so. After all, to paraphrase Ronald Reagan, it isn't we who have left Pat Buchanan; it is Pat Buchanan who is leaving us.
. . .In that regard, in this author's previous work, The New Jerusalem, we explored the striking reality that, for all intents and purposes, the Zionist movement has essentially adopted the United States — through sheer force of financial and political power — as its primary base of operations, using the American military (generally against the wishes of the military leadership) to enforce a global imperium designed to advance the power of Israel (and the Zionist agenda) on the world stage.
Des révélations de la JBS sur le KGB… Le trotskisme avance à peine voilé dans le « mouvement  patriote ».
Une conférence filmée circule beaucoup depuis des années dans les milieux patriotes et conspirationnistes de l'internet: VIDEO – Former KGB Agent Yuri Bezminov on Subversion and Demoralization
Cet homme Uri Bezmenov qui donne la conférence affiche un pro-américanisme béat à la BHL qui devrait alerter les « patriotes » et tout opposant au nouvel ordre mondial.
http://fr.wikipedia.org/wiki/Youri_Bezmenov
Conférencier, écrivain et militant pro-américain.

http://en.wikipedia.org/wiki/Yuri_BezmenovBezmenov is best remembered for his pro-American, anticommunist lectures and books from the 1980s.
Il a toujours fait dans la désinformation médiatique, c'est un expert! Plus tard, ensuite, il s'est mis à faire dans le pro-américanisme le plus outrancier…

Pro-American lecturer, writer, advocate

 
http://fr.wikipedia.org/wiki/Youri_Bezmenov

Conférencier, écrivain et militant pro-américain. En 1984, il donne une entrevue1 à Edward Griffin, un membre de la John Birch Society, un groupe anticommuniste. Bezmenov explique dans cet interview les méthodes utilisées par le KGB pour pervertir secrètement le système démocratique des États-Unis.
(The Judas Goats – The Enemy Within, Michael Collins Piper, 2006)
http://www.amfirstbooks.com/IntroPages/Book_Preview_Pages/piper-michael_collins/Judas_Goats/JudasGoats_Art/JudasGoats-p356-125pc529x907.jpg
William F. Buckley Jr.—Jewish?

 

(Issue # 11, March 17, 2008)

 

 

 

 

 

 

Not Copyrighted. Readers can reprint and are free to redistribute – as long as full credit is given to American Free Press – 645 Pennsylvania Avenue SE, Suite 100 Washington, D.C. 20003
Michael Collins Piper, in The Judas Goats–The Enemy Within
DELMAR DENNIS
The John Birch Society's Beloved Judas Goat in the KKK
(…)
(…)


According to Bealle,"We examined thoroughly all of his 1964 bulletins . . . [which] were filled with attacks on Earl Warren and curious expressions of hearty agreement with him on the myth that 'a Communist [meaning the Decoy Man Oswald] killed Kennedy.'" In fact, as I pointed out in Final Judgment, my own book on the JFK assassination,Welch played a major part in directing conservative attention away from a possible role by the CIA in the JFK assassination and in the direction of the Soviet KGB. This was the same propaganda line of top CIA figure James J.Angelton, the CIA's pro-Israel liaison to Israel's Mossad.
(Michael Collins Piper, The Judas Goats, 2006)

Sur ce blog:
Le chaos en Ukraine coordonné sur le terrain par des agents israéliens ; le gouvernement ukrainien accusé d'avoir commis des « atrocités semblables aux nazis » ; des groupuscules « néo-nazis » militent aux côtés de juifs et d'Israéliens… On est loin de ces nazis historiques qui faisaient la vie dure aux Rothschild! Ces militants sont des idiots utiles au service de la juiverie et des puissances impériales libérales-démocratiques pro-UE qui cherchent à empêcher un rapprochement entre l'Ukraine et la Russie.
Le « méchant » Vlad Poutine en remplacement du « méchant » Mahmoud Ahmadinejad?
John McCain et les guerres pour Israël
John McCain et les leçons de la Libye: « Bombardez la Syrie! »
La soif de sang frénétique de John McCain: après la mort de Kadhafi, les « dictateurs » comme Assad, Poutine, les Chinois doivent avoir peur…
Un esclave des Bronfman-Rothschild, John McCain, menace Poutine: : « Cher Vlad, le #printemps arabe s'en vient dans un quartier près de chez vous »
Morsi avait tenté un rapprochement avec la Russie et l'Iran, Israël soutient le coup et la répression militaire en Égypte
« Kerry a déclaré la guerre à Dieu! » Menaces de mort contre Kerry-Haman: c'est pas des musulmans! Les antijuifs de plus en plus décomplexés inquiètent… Mais qu'en est-il des menaces de mort à peine voilées proférées impunément par des juifs contre des hommes d'État?
Ariel Scheinermann, dit « Sharon », en enfer après plusieurs années de retard… Couvert de malédictions kabbalistiques, associé au légendaire ennemi des juifs Amalek, tout comme Kissinger et d'autres juifs américanisés… Même lui n'aura pu satisfaire les colons israéliens qui l'attaquèrent pour avoir « bloqué » l'expansion des colonies illégales
Chavez n'est plus: les nationalistes et les socialistes du monde entier savent à qui profite la mort de ce grand homme
Inversion accusatoire : l'empire israélite accuse l'Iran d'être « la plus grave menace pour la paix dans le monde »
Flashback: Kadhafi dénonce le rôle central d'Israël dans l'assassinat de JFK
Pourim 2011 (19 et 20 mars) et l'attaque atlanto-sioniste en Libye
Le sanglant sacrifice rituel de Pourim 2012: la pire attaque contre Gaza depuis Plomb Durci
Célébrer le meurtre des Palestiniens est une Mitzvah (bonne action), déclare un rabbin d'une colonie illégale
Le jeu des devinettes: à qui donc aurait bien pu profiter la mort d'Arafat?
Yasser Arafat, ou « Haman l'Amalécite », assassiné par le Mossad?
La guerre en Irak était une célébration de Pourim
Qui est Amalek? Quelle géopolitique du Moyen-Orient peut-on tirer de la Loi juive?
Le groupe Stern (Lehi) a tenté d'assassiner le président Truman; selon Victor Ostrovsky le Mossad a déjà tenté de tuer le président George Bush, qui disait « Je ne suis qu'un petit homme isolé qui se bat contre la puissance politique d'un millier de lobbyistes du Capitole »
Le jeu des devinettes: qui a dit « Si je suis réélu, je vais foutre les juifs »…
À quand une purge mondiale des individus considéré…Notre première liste d'antisémites
The Confessions of an Anti-Semite
Rothschild et JFK: les liens de l'avocat « montréalais » Bloomfield (à la tête de Permindex) avec le clan Rothschild
Le mccarthyisme: de l'humour juif

Le mouvement juif Néo-conservateur : du trotskisme au bellicisme sioniste

Des faux nationalistes: sionistes anti-nazis

'A CLEAN BREAK': un document incontournable du gvt israélien pour comprendre le projet du Grand Israël et les agressions impérialistes au Moyen-Orient
Devoir de mémoire, devoir de faire tomber l'axe Iran-Liban-Syrie

Devoir de mémoire, devoir de vitrifier l'Iran
Brochette de sionistes juifs néocons, au bien cuit de Dick Cheney
Derrière Northwoods: Israël et « l'équipe B » (néocons)
Dieu merci, le parrain des néocons, Irving Kristol, nous a quitté
Un des journalistes juifs du Watergate, Carl Bernstein, accuse les « néocons juifs » d'être derrière la guerre en Irak
Les mensonges de Richard Perle
Sarah Palin, nouvelle leader du mouvement 'Tea Party' et présidente des États-Unis en 2012?
Des néocons pour l'extension du Patriot Act
Ledeen et les néo-cons en guerre contre la vérité
Un rabbin sioniste conservateur, Daniel Lapin, au rally de Glenn Beck (Tea Party)
 
Michele Bachmann est comme Sarah Palin: plus sioniste que les sionistes
Les néocons sortent une lapine de leur chapeau
Sarah Palin, nouvelle leader du mouvement 'Tea Party' et présidente des États-Unis en 2012?
Le néocon directeur du PNAC, Bill Kristol veut que les Américains aillent encore une fois en guerre pour Israël
« De la dictature à la démocratie »
Pourquoi personne ne dit qu'ils sont juifs?
Le néocon juif Eliot Cohen serait conseiller de Romney pour le Moyen-Orient
Maudite boisson! Sous influence, Tenet rompt le silence sur les juifs néocons
Le gourou néocon Norman Podhoretz: « En tant qu'Américain et Juif, je prie pour que Bush bombarde l'Iran »
Le complot islamo-gauchiste contre l'Occident. Par l'humoriste juif Daniel Pipes
Humour juif? Complots partout? Selon le rabbin Antelman, le mondialisme oligarchique est un « complot communiste illuminati pour détruire les Juifs et le judaïsme » 

Rupert Murdoch dénonce la « guerre contre les Juifs »

Les néocons ont un problème avec la Russie
Wiesel sauvera-t-il l'oligarque Khodorkovski?
Les arrières-plans occultes du « nouvel ordre mondial »
Le génocide des chrétiens russes
Comment le Lend-Lease de FDR a sauvé l'Union Soviétique
Worst Case of Ethnic Cleansing in Western History
Pourim: notre ennemi traditionnel a gagné la Seconde Guerre mondiale
Le jeu des comparaisons: l'islamisme radical est-il plus proche du « nazisme » ou des « Inglourious Basterds »?
Hitler pour la paix, contre la guerre de Churchill
Jabotinsky avait planifié l'assassinat d'Hitler et de hauts dirigeants du IIIe Reich
Adolf le Grand diffamé par des « nationalistes » — Y a-t-il un autre homme dans l'histoire, à part peut-être Jésus, qui ait été à ce point calomnié?
Ce qu'est le judaïsme selon Gilad Atzmon
Chabad et l'ère messianique reaganienne
« La pire variété d'antisémitisme qui soit »: L'antisionisme, cible prioritaire des extrémistes juifs
L'antisionisme de gauche plus dangereux que la vieille école antisémite?

Le sionisme contre l'ONU

Guerres sionistes: vers la délivrance ultime
S'ils vont en enfer ils nous emportent avec eux
THE JEWISH WAR OF SURVIVAL, By Arnold Leese